WALTON BIOGRAPHIES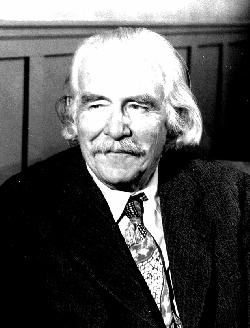 William Auge Geer was born in Frankfort, Indiana, on March 9, 1902. He was probably best known for his Emmy award winning role of The Grandfather, Zebulon Walton, in the series The Waltons. The role of Zeb in The Homecoming was played by Edgar Bergen.
Geer's debut as an actor was in 1928, when he appeared on stage in The Merry Wives of Windsor. Perhaps many of the more well known plays he appeared in were Shakespearean plays such as Hamlet, Macbeth, Twelfth Night and Anthony and Cleopatra. Other classic plays included The School for Scandal and The Wild Duck.
During the 1960's and 70's, Geer appeared in many television series of the times, including Bonanza, Hawaii Five-O, Medical Center, Columbo and Bewitched. He also went on to appear in a number of television movies such as Memory of Us, The Hanged Man and The Billion Dollar Hobo. He also appeared in several movies such as the remake of The Bluebird. His last film appearance was in a made for TV biography of Harriet Tubman, A Woman Called Moses, made in 1978.
Sadly, on April 22nd 1978, the beloved Grandpa of the Walton children, and one of America's best loved actors, died just before the filming for the next season of The Waltons was due to begin. It has been nice to see that his memory was still incorporated into the scripts of The Waltons, and he was, and still is, often referred to by the Walton family members, in just the same way as a loved grandparent might be in any family. His photo is still around the Waltons set, and we often see flashbacks as family members recall specific incidents.
Today, the ashes of Will Geer rest in his beloved Theatricum Botanicum. The theatre company at the gardens now produce 4 plays each season, and is under the care of his family. His daughter, Ellen, herself an actress who appeared several times on The Waltons, remains very involved with the theatre company, and works very hard to help to keep Will's dreams and memory alive.
---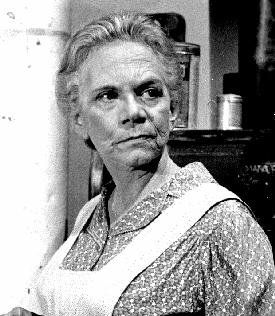 Ellen Corby was born Ellen Hansen in Racine, Wisconsin, on June 3, 1911. She was the daughter of Danish immigrants and was raised in Philadelphia. She decided to make to the move to Hollywood in 1933 after winning several talent shows. Although she did some acting work, she also worked for some time as a script girl for RKO and then at the Hal Roach studios. It was here that she met and married Francis Corby and although the marriage didn't last, she kept the name of Corby.

Following her appearance in The Homecoming she became the only adult to be retained from the movie cast to appear in the series The Waltons. Her role as Esther Walton, earned her several Emmy awards, and she stayed with the show until 1976, when she suffered from a stroke which affected one side of her body as well as her speech. Her stroke was written into The Waltons storylines and during season five we saw Grandpa having to adjust to life without Esther by his side. Corby returned to the show at the end of season 6 and stayed on in a minor capacity.

Ellen Corby has continued to delight viewers, and has returned to our screens in the movie specials of The Waltons, the latest one being A Walton Easter which was televised in 1997. She has just celebrated her 87th birthday.
---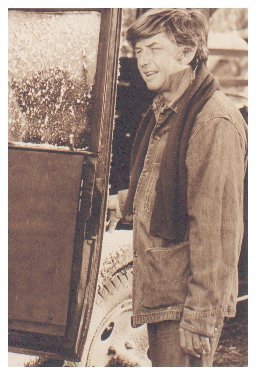 Ralph Waite (John Walton) was born in White Plains, New York on June 22, 1928. Before appearing in The Waltons, Waite appeared in several television series and movies such as Cool Hand Luke, Last Summer and The Borgia Stick. He also appeared in Five Easy Pieces, a film made in 1971, with Jack Nicholson and was so successful in this role that acting offers came his way. It was through the series of The Waltons though, that Waite became so well known, taking on the role of John Walton throughout the series, and continuing this role in each of the Waltons movie specials. The role of John Walton in The Homecoming, however, was played by Andrew Duggan.

During the run of The Waltons Waite also directed several of the episodes. Since then he has also directed other projects, as well as turning his hand to writing. Recently he has also been seen in a stage production of Death of a Salesman.

For many years, Ralph Waite has had political ambitions and most recently had hoped to be elected as the representative for the seat which Sonny Bono had held for many years. This campaign, however, was unsuccessful.
---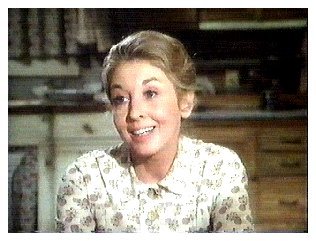 Michael Learned (Olivia Walton) was born in Washington, D.C. on April 9, 1939. Miss Michael Learned, as she was billed during the early part of her career, appeared in several guest roles in shows such as The Doris Day Show, Ironside, Gunsmoke, Police Story and The Streets of San Francisco. She also appeared on stage, with roles in many plays.

She joined the cast of The Waltons as Olivia when it was decided to make a series after the success of The Homecoming. Patricia Neal had played Olivia in the initial movie. Learned stayed with the series until her contract expired late in 1978 and won several Emmy awards for her role during this time. The explanation for her character being written out of the series was that Olivia had contracted tuberculosis and needed to be sent away to Arizona to recuperate. She did agree, however, make a number of appearances, and so the character of Olivia remained in a minor capacity. We do see her in briefly in some of the 1982 movie specials, and she makes a return in the later movies of the 1990's.

After her regular role in The Waltons, she was a very busy actress, making television mini series, movies and appearing in other television series. She appeared in Little Mo, A Christmas Without Snow, All My Sons, Mercy or Murder?, Keeping Secrets and Dragon: The Bruce Lee Story. Other television series in which she appeared were Nurse, Living Dolls, and Hothouse. Her role as Mary in Nurse won her a fourth Emmy award.

Michael continues to act on both stage and screen and perhaps most recently has been seen as a rather nasty character in Profiler.
---
MORE