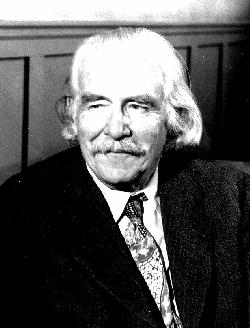 William Auge Geer was born in Frankfort, Indiana, on March 9, 1902. He was probably best known for his Emmy award winning role of The Grandfather, Zebulon Walton, in the series The Waltons. The role of Zeb in The Homecoming was played by Edgar Bergen.

Geer's debut as an actor was in 1928, when he appeared on stage in The Merry Wives of Windsor. Perhaps many of the more well known plays he appeared in were Shakespearean plays such as Hamlet, Macbeth, Twelfth Night and Anthony and Cleopatra. Other classic plays included The School for Scandal and The Wild Duck.
During the 1960's and 70's, Geer appeared in many television series of the times, including Bonanza, Hawaii Five-O, Medical Center, Columbo and Bewitched. He also went on to appear in a number of television movies such as Memory of Us, The Hanged Man and The Billion Dollar Hobo. He also appeared in several movies such as the remake of The Bluebird. His last film appearance was in a made for TV biography of Harriet Tubman, A Woman Called Moses, made in 1978.
Sadly, on April 22nd 1978, the beloved Grandpa of the Walton children, and one of America's best loved actors, died just before the filming for the next season of The Waltons was due to begin. It has been nice to see that his memory was still incorporated into the scripts of The Waltons, and he was, and still is, often referred to by the Walton family members, in just the same way as a loved grandparent might be in any family. His photo is still around the Waltons set, and we often see flashbacks as family members recall specific incidents.
Today, the ashes of Will Geer rest in his beloved Theatricum Botanicum. The theatre company at the gardens now produce 4 plays each season, and is under the care of his family. His daughter, Ellen, herself an actress who appeared several times on The Waltons, remains very involved with the theatre company, and works very hard to help to keep Will's dreams and memory alive.