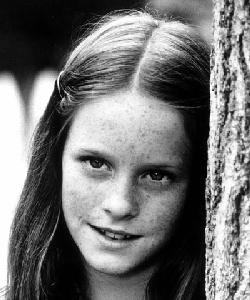 Mary McDonough was born in Van Nuys, California on May 4th, 1961. She first appeared on our screens as Erin Walton in The Homecoming, the role she continued to play in the series of The Waltons. She too, has continued her relationship with Earl Hamner and The Waltons, by returning to play Erin in the Waltons specials of the 1980's and 1990's. During the run of the show Mary was listed in the credits as both Mary Elizabeth McDonough and Mary Beth McDonough. I believe she now is credited as Mary McDonough.
Although she put her acting career on hold during her illness, she is slowly rebuilding a career for herself. 1997 saw her making several television appearances. We saw her as Erin in A Walton Easter, and another movie, One of Those Nights, was released in June this year. Perhaps most poignant though, was her role in ER, where she played the part of a woman suffering from lupus who is given a kidney transplant from her brother.
Mary married in 1988, but has since divorced. She is now a single Mum, bringing up her little girl Sydnee.
---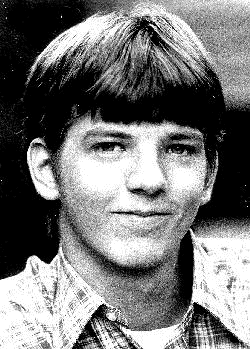 David W. Harper was born in Abilene, Texas on October 4, 1961. He began his run in The Waltons by appearing with his other TV brothers and sisters, in The Homecoming, remaining with the series, playing Jim Bob Walton, the youngest of the Walton brothers.

When The Waltons ended in 1982, he continued acting, appearing in The Blue and The Gray, a television mini series. David also returned to play Jim Bob in the three Waltons movies, made in 1982. He appeared in a movie called Fletch in 1985, but then seemed to disappear from television land altogether.
Even though David has not continued in show business, he does, however, continue to be seen at Waltons functions and other collectible and memorabilia fairs. Fortunately for Waltons fans, David has also returned to our screens to appear in each one of the later special movie editions of The Waltons, produced in 1990's.
---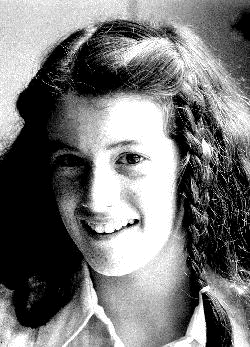 Kami Cotler was born in Long Beach, California on June 17, 1965. She appeared in The Homecoming as Elizabeth, the youngest Walton, then went on to reprise her role in the subsequent series of The Waltons. After The Homecoming, Kami appeared a movie, The Heist, then in another television series called Me and the Chimp. It was "one of the most dismal failures of the 1971-1972 season" according to Alex McNeil in his book, Total Television. Her role as Elizabeth grew as the series went on and she has returned to reprise this role in each of the subsequent Waltons movies.
Trivia buffs of The Waltons will know that on several occasions, Kami's real life brother, Jeff Cotler, joined her on the set of The Waltons and appeared as a guest actor in the show.
To my knowledge Kami did not continue to pursue her show business career after The Waltons left our screens. She did, however, go on to train as an elementary school teacher. I am told that when she visited the Waltons Mountain Museum she fell in love with this area so much that she decided to settle nearby.
During 1997, Kami and her husband became parents, welcoming their little son Cotton into their family.


THE ULTIMATE WALTONS SITE
For more complete biographies of the Walton cast check this site out!!!
You won't be sorry you did!
The Waltons: The Unofficial Home Page



HOME